Bischoff Group
Our philosophy
With a company history spanning almost 40 years, the Bischoff Group presents itself today as a specialist as well as an all-rounder. Encompassing the areas of labelling, digital printing, refinement, safety signs and luminescence technology, the Bischoff Group supplies products to all fields of application.
Our team provides competent advice and fulfils all customer requests, on time and with the best possible quality, using the latest production techniques housed in our 2000m² premises.
The philosophy of our company is to offer something better.
This approach guarantees the satisfaction of our customers. 
Johannes Bischoff (company founder)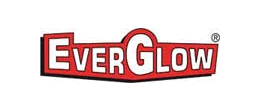 Everglow
When the lights fail or a fire breaks out then every second counts. The escape routes, though, are only found by those who know the way. That's why high demands are placed on optical safety guidance systems.
For more than 15 years, EverGlow have been developing, producing and marketing photoluminescent guidance signs, colour systems and safety markings that can save lives in an emergency.
EverGlow offers one of the widest product portfolios for photoluminescent markings in accordance with DIN 67510 and international standards. Regardless of whether it's to do with the marking of escape routes in line with workplace regulations such as ASR 1.3 in Germany or to do with optical safety systems according to ASR A 3.4/3, with EverGlow products you can be certain of your plans being thoroughly dependable at all times. The EverGlow products  that make up the wide-ranging portfolio are perfectly coordinated to one another offering the necessary integrated approach. A team of safety specialists and skilled professionals also guarantee an effective planning process. Installation and maintenance is also offered on request.
A-Film
Decades of experience with self-adhesive vinyl and the constant dealings with customer-specific requests has led to the creation of innovations such as the A-Film.
The A-Film is a top-quality, homogenous product made up of vinyl, glue and a design, .
It's a product that stands out particularly due to its adhesive properties which are individually determinable and a sealed-in design.
Besides this, it features the benefits of a top-quality vinyl and despite being laminated retains the characteristics of your design.
We would be happy to send you some samples and more information.
Please don't hesitate to 
contact
 us.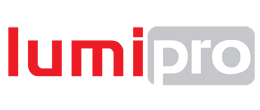 Lumipro
The Lumipro umbrella brand embraces all the products from the field of luminescence technology that fall outside the traditional delivery programme for phosphorescent products.
Here you will find the latest technologies being used from fields such as electroluminescence and LED lighting. With these products we are providing solutions that meet all the legal requirements for safety technology. And, of course, all the advice you need will be offered to you from ourselves.
History
1976 Johannes Bischoff founded the screen printing workshop "Siebdruckatelier Bischoff" – thus marking the beginning of the Bischoff Group. In 1978 the sole trading company was converted to a limited company – Siebdruck Bischoff GmbH, which acquired its own facilities at today's location in 1983.
1992 A subsidiary trading under the name of System Label was established in Northern Ireland. Now a limited company, it employs almost 40 employees. In September 2009, due to structural changes at the parent company, a management buyout took place. Both companies work very closely together to ensure that customers benefit from the very best in delivery.
1997 The limited company EverGlow GmbH, with head offices in Wuppertal, was founded together with a strong trading partner for the sales and distribution of photoluminescent safety systems.
2003 Jaybee graphics, a screen printing company in England was acquired with the objective of developing this site as a sales and distribution centre for English speaking markets.
2006 The Bischoff GmbH was converted into a public company, Bischoff International AG.
2009 Major structural change took place. The brother-in-law of the company founder, Steffen Hecker, took over the company on 1st September which saw the company return to operatations as Bischoff GmbH. The existing product portfolio was expanded to include procurement, finishing, the sale of advertising material and all aspects of personalisation.